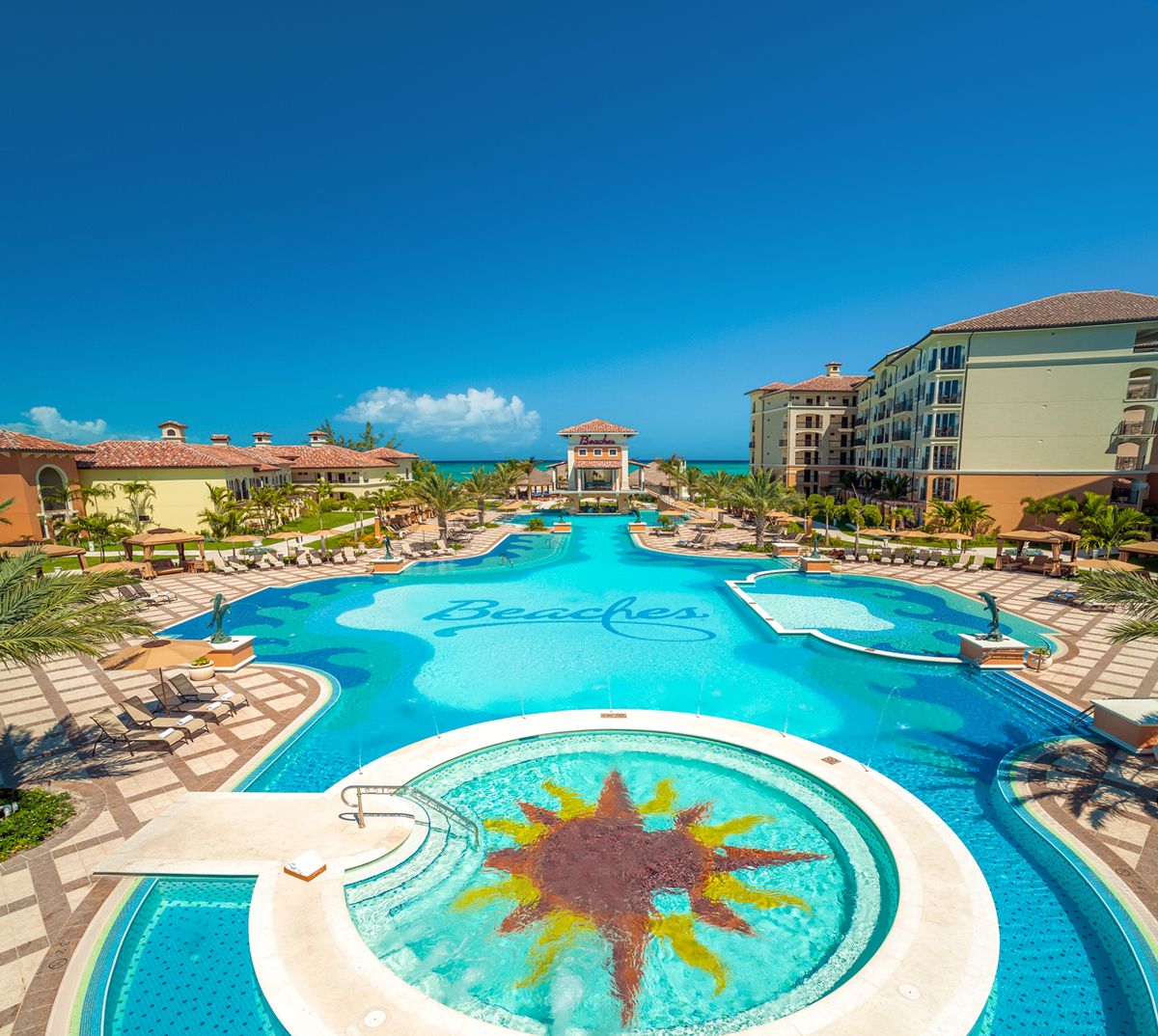 Picture: Beaches Turks & Caicos The most popular all-inclusive resort.
There are many things to look forward to on a Caribbean vacation, but relaxation is at the top of the list. Since you probably don't want to spend your all-inclusive vacation worrying about who to tip, when to tip, and how much to tip, it makes sense to find out as much as you can before you go.
When it comes to tipping, keep in mind that general expectations can vary depending on the resort and destination. These and other factors can have an influence on how much you're expected to tip and how much cash you'll need to bring with you on your vacation. If you're still stumped, you've come to the right place. This guide will show you everything there is to know about tipping at an all-inclusive resort.
Tipping policy at Sandals and Beaches Resorts
Tips and gratuities are included in the cost of your vacation package at Sandals and Beaches Resorts. This means you can leave your wallet at home and still take advantage of the resort's many perks and services. This includes restaurants, bars, and all other resort facilities. So, if you really want to show your appreciation for the service, consider it already done!
Even so, there are a few exceptions that should be mentioned. While most employees at these resorts are not permitted to accept tips, you are welcome to tip butlers, tour guides, and massage therapists to show your appreciation. Tipping is entirely up to you in these situations!
Tipping policy at most other all-inclusive resorts
Is tipping required at an all-inclusive resort?
Tipping norms differ depending on the resort. While tipping may not be required at some all-inclusive resorts, many guests prefer to do so. In the event that you would like to tip staff during your all-inclusive vacation, it is important to find out in advance whether staff would even be allowed to accept those tips. To be sure, check the resort's website information to see if tipping is permitted.
Keep in mind that some resorts share gratuity and charge upfront when it comes to tipping while on vacation. You can verify ahead of your trip whether you will need to bring cash to cover this. While tipping is allowed at some resorts, it is optional, so you won't have to worry about staff pressuring you to do so. You don't have to feel bad about not being able to or wanting to tip everyone.
Who do you tip at an all-inclusive resort?
While some resorts encourage tipping, at others, employees are not allowed to accept tips at all. If you're staying at a resort that accepts tips, you might be wondering who you should tip in the first place. If your resort allows tipping, you can tip the staff members you interact with on a daily basis. Tipping butlers, tour guides, and massage therapists is optional at an all-inclusive resort like Beaches Resorts, where tipping and gratuities are included in the cost of your vacation package and not required for most staff.
If you're staying in a traditional hotel, you might want to tip staff like bellhops, valets, concierges, and massage therapists. For tipping at restaurants and bars, you'll need to consider how often you'll be visiting these places. It will be up to you to decide whether you want to tip every time you go for drinks or have a meal, or at the end of your trip. Remember that if you're leaning toward tipping at the end, you may not come across the same staff member(s) who might have given you excellent service during your stay.
When it comes to staff in the pool area who likely serve drinks and snacks throughout the day, when tipping you might want to consider that you're doing so for the whole day or potentially a few days if you will be visiting multiple times. If you'll be visiting the beach a lot during your vacation, especially if you have family members who might be on the messy side (tracking sand into the room perhaps), you might want to tip housekeeping staff a bit more for their efforts. Generally, some people aim for tipping housekeeping staff $5 USD per night or double that depending on how messy the room may be.
How do you tip at an all-inclusive resort?
At some hotels and resorts, you'll find a guide on the best way to tip on their website. For others, you may need to ask ahead of making a booking. The information you receive in either case should serve as a guide on the best way to tip during your vacation. A good rule of thumb is to check whether you'll be paying a gratuity fee at the start or end of your vacation. If you are, then you know that you're covered.
When it comes to bars located within resorts, you might find a tip jar that is split between staff. In some cases, you will be able to specifically tip the person that you feel deserves it for outstanding and attentive service. In the latter case, your tip would go directly to that staff member. If you're not sure, you can always ask once you arrive.

Expert tip: If tipping information isn't available on the resort's website, you can inquire during the check-in process. If you prefer not to do this, simply observe what other guests are doing for direction. Some guests bring envelopes with thank you cards for tipping during their vacation.
What currency to tip in?
If you're traveling to the Caribbean from the United States, you won't have to worry about exchanging currency for tips. As the majority of all-inclusive resorts in this territory cater to tourists, tipping in U.S. dollars is acceptable. Tipping in coins is not advised because they can be difficult to exchange into local currency. If you intend to leave the resort during your vacation, you should bring small amounts of local currency with you for tipping. This will be useful for tipping restaurant employees, street vendors, and tour guides for some tours and excursions.
In terms of how much money you'll need to have on hand for tipping during your Caribbean vacation, bring a small amount of cash inclusive of smaller bills like 5s and 10s. Some experts recommend that you bring a total of $150 to $200 USD for tips for a 1-week stay. This equates to around $20 to $25 USD per day for all staff members who might help you throughout the day. When heading off property (outside of your all-inclusive resort), you can bring small bills along as well, preferably in local currency.
Tipping policy outside of the resort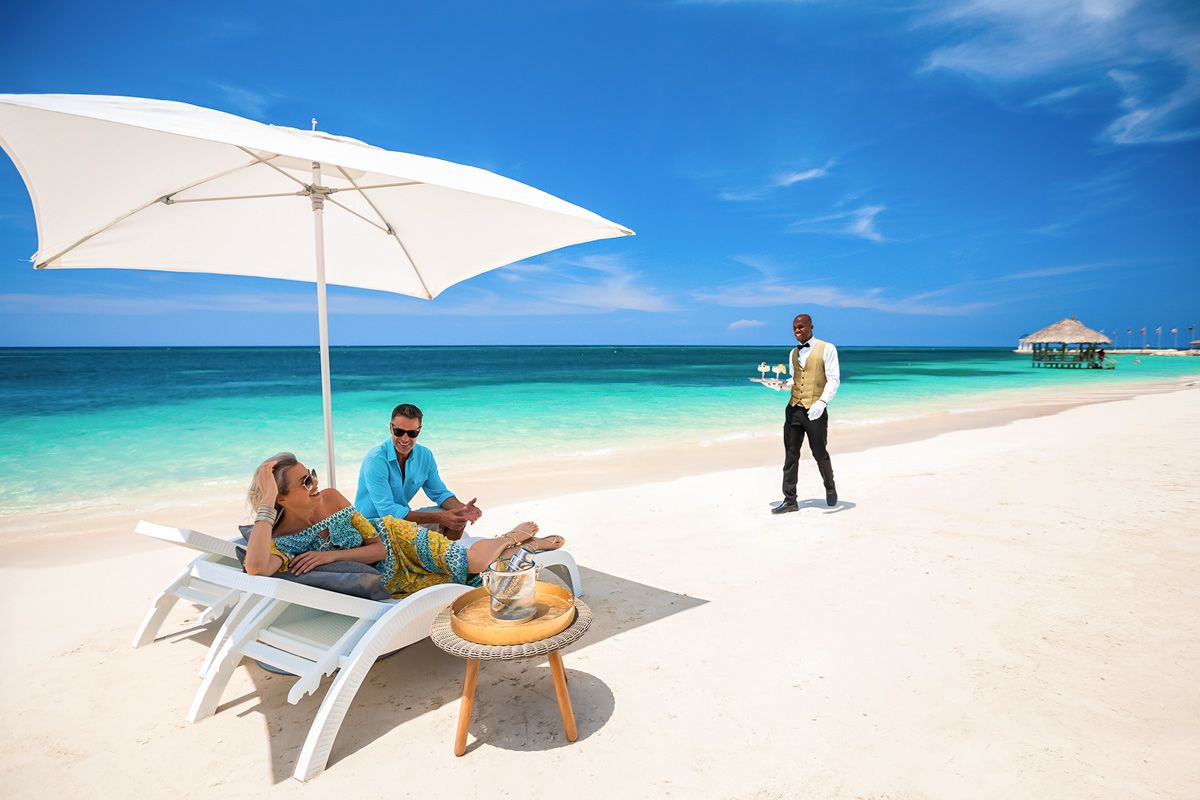 Who do you generally tip outside of the resort?
It is just as important to be aware of the tipping norms at your resort as it is to be aware of the tipping norms outside of your resort. Street vendors, restaurant workers, and other local staff hosting activities outside of your resort are among those you may encounter. Most of the time, these are people you'll want to tip, so bring some local currency with you when you leave your resort just in case. The list of people you might want to tip outside of your resort includes tour guides and taxi drivers. Keep in mind that tipping customs may differ depending on your destination. You can seek advice from the staff at your resort in this regard.

Expert tip:
Sandals vs Beaches
— which will be best for your all-inclusive vacation? Well, if you're traveling with kids, the best choice would be Beaches Resorts which includes 
Caribbean waterparks
, kids camps, and loads of kid-friendly amenities. The couples-centric Sandals Resorts are perfect for couples who want a world of romance.
Tipping etiquette made easy for your all-inclusive vacation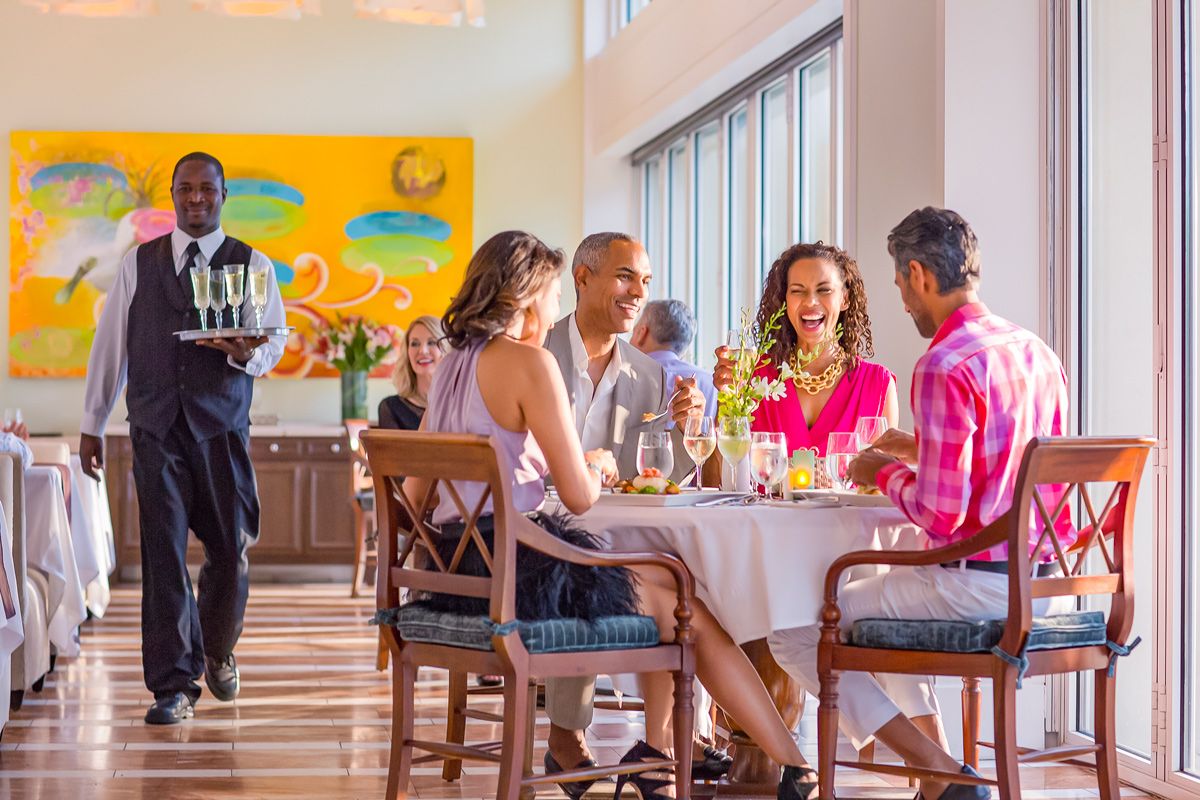 While tipping etiquette varies by location and resort, the main takeaway here is that it is good practice to be prepared to tip staff, especially if you are impressed with their service. This applies whether you are on property (at your resort) or decide to explore other areas around town. Having said that, the best all-inclusive vacations include tips, making it much easier to remember to express gratitude for excellent service.
Now that you know what to expect, you're all set for your amazing all-inclusive vacation that will hopefully include lots of sunshine and the best quality inclusions around!

Insider tip: Want a luxury vacation as part of your family getaway? Negril resorts, Ocho Rios resorts, and Turks & Caicos resorts are ideal for a vacation that combines luxury, adventure, and good times!