There's a lot to love about Jamaica … from the scrumptious jerk chicken made popular by this isle to its hard-to-resist natural beauty. If captivating natural attractions are what you seek on this island, you can start by exploring the best waterfalls in Jamaica. Or if you want to experience awesome beaches in Jamaica, you can head to the always-lively Seven Mile Beach. Before doing any of that though, you'll probably need to figure out a few things. One of the most common queries people ask is: how long is a flight to Jamaica?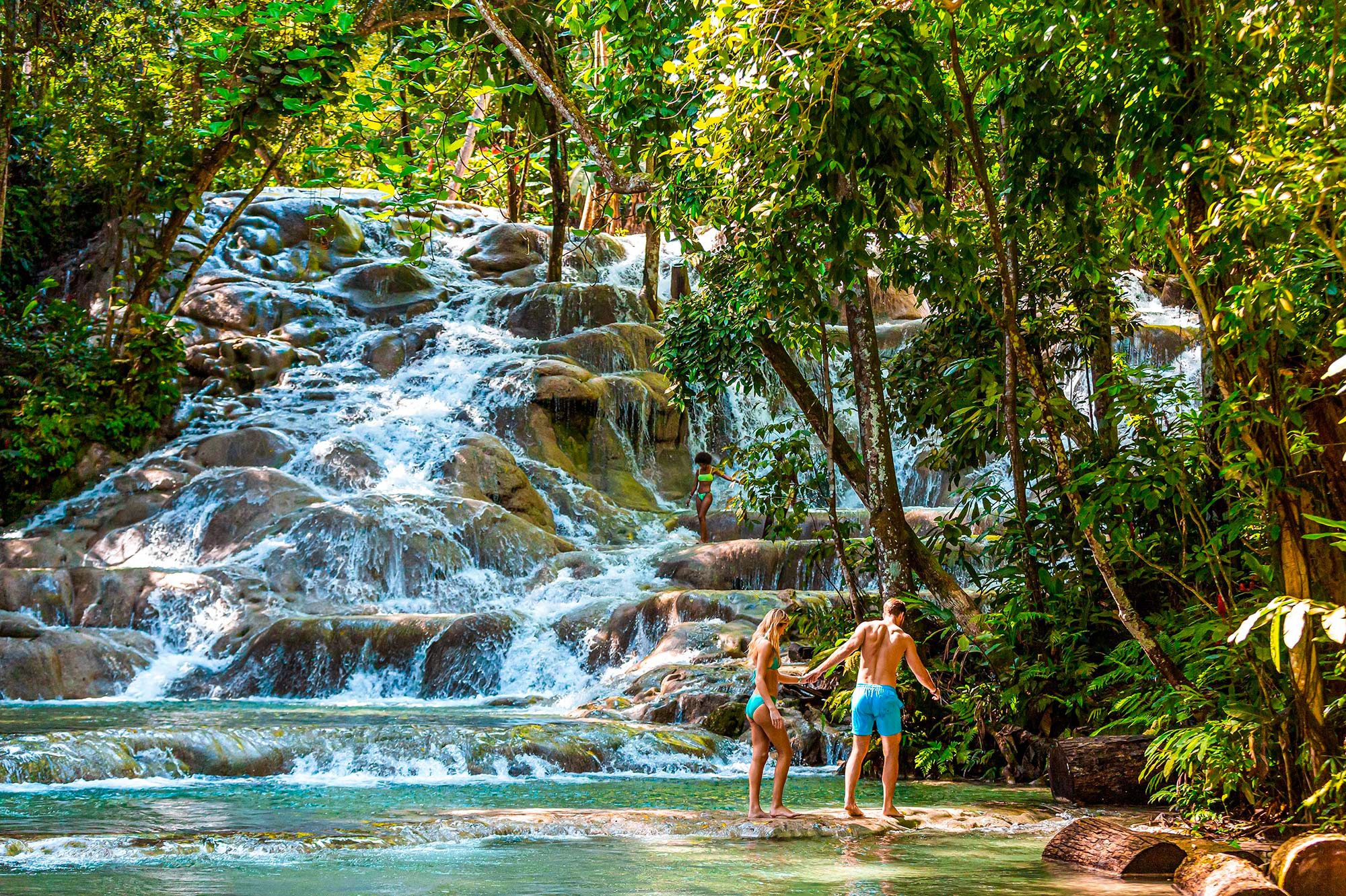 Flight time is definitely something worth considering when planning any vacation. It is possible to arrive in Jamaica from some destinations in under 2 hours, of course, this will largely depend on where you're flying from. The truth of the matter is that Jamaica is one of the most convenient island destinations you can fly to because it is unlikely to require a long-haul flight from the U.S.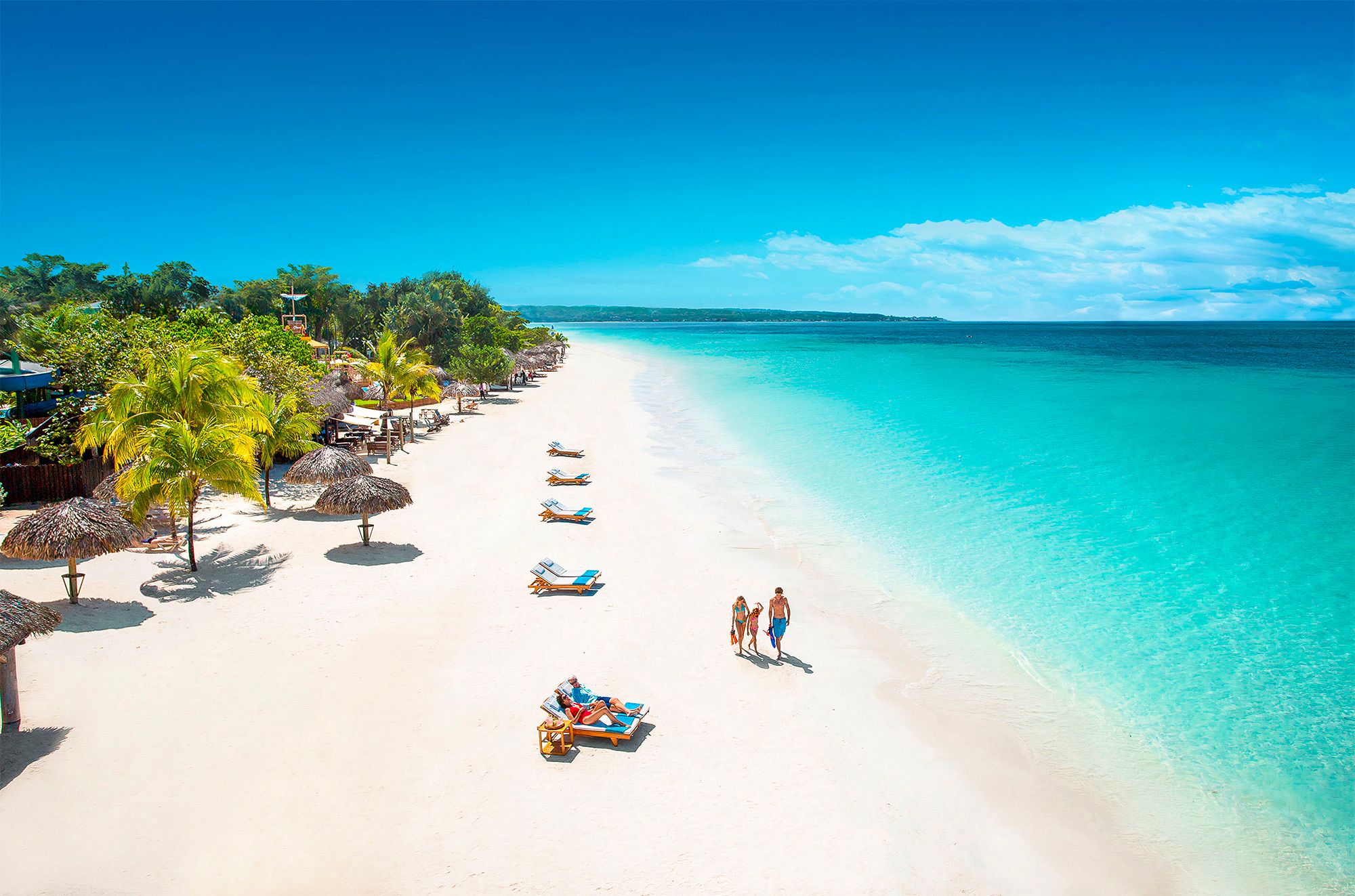 We've gone ahead and answered the most frequently asked questions pertaining to flight times to Jamaica. We've also listed information on the most popular airports on the island, along with airlines you can book to get to this destination in as little time as possible. We hope this will help you in the planning process for your incredible Caribbean vacation in Jamaica!
Expert tip:
 The 
best time to go to Jamaica
 is between the months of December and April. This is considered peak season for travel to this destination. If it will be your first time traveling to Jamaica, you might want to take a look at our 
Jamaica travel tips dos and don'ts
, which can help you figure out what to expect.
Average flight time from the U.S. to Jamaica:
The average flight time from the United States to Jamaica with a non-stop flight is 5 hours, covering a distance of 1480 miles. With that said, it is important to note that the time it'll take to get from the United States to Jamaica will depend on where you're traveling from! The most popular route to Jamaica from the U.S. is from New York to Montego Bay. On average, this flight takes around 3 hours and 55 minutes.
In some states like Florida, it can take much less than two hours to get to Jamaica. We've listed some of the flight times below:
Average flight duration to Jamaica (Sangster International Airport – MBJ) from:
● Atlanta                           2 hrs. 40 mins.
● Chicago                          3 hrs. 45 mins.
● Dallas (v Miami)           4 hrs. 20 mins.
● Los Angeles                   5 hrs. 30 mins.
● Mexico City (v Miami) 5 hrs. 30 mins.
● Miami                              1 hr. 25 mins
● Montreal                         4 hrs.
● New Orleans                  3 hrs.
● New York                        3 hrs. 45 mins.
● Toronto                           3 hrs. 50 mins.
● Washington D.C.           3 hrs. 10 mins.
Can you fly non-stop to Jamaica from the U.S.?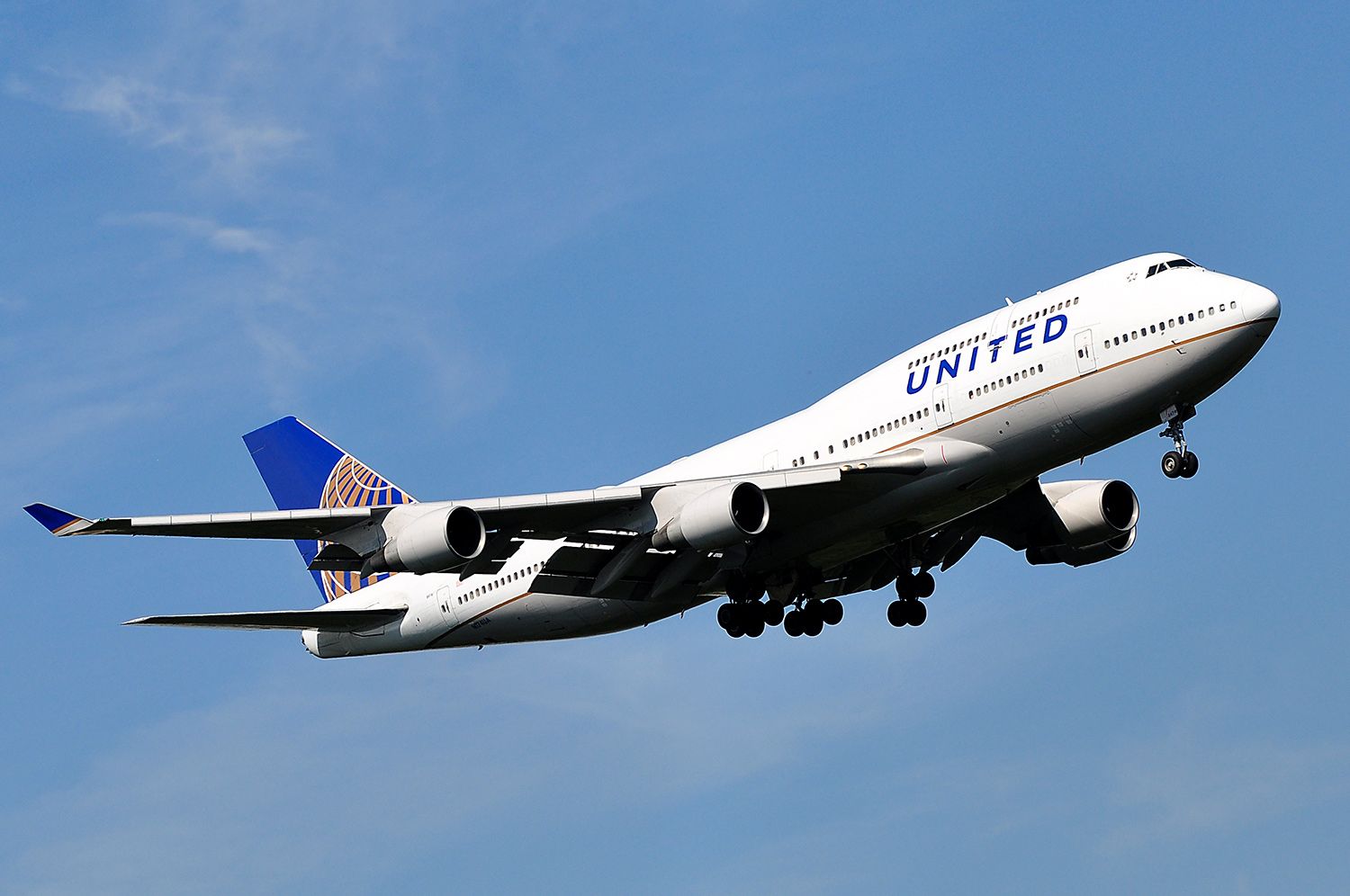 Photo credit: Vytautas Kielaitis/Shutterstock.com
Yes, it is possible to fly non-stop from the United States to Jamaica. Due to the popularity of this vacation destination, non-stop flights are available from cities such as Miami, Fort Lauderdale, Orlando, Chicago, New York, and a lengthy list of other major U.S. air hubs. American Airlines, Delta, Southwest, United Airlines, Caribbean Airlines, and Jet Blue are among the airlines that operate nonstop flights from the United States to Jamaica. Many of these airlines fly to Montego Bay, which is one of the Caribbean's busiest international aviation hubs.

Good to know: There are lots of amazing things Jamaica is known for and that list includes Blue Mountain coffee. Even with a non-stop flight, you'll probably appreciate a little pick-me-up once you arrive on the island!
How many airports are there in Jamaica?
The island nation of Jamaica is home to three major international airports: Norman Manley International Airport (KIN) in Kingston, Sangster International Airport (MBJ) in Montego Bay, and Ian Fleming International Airport (OCJ) in Ocho Rios. The Sangster International Airport is the most likely point of entry for those visiting Jamaica. Sangster is one of Jamaica's busiest airports, and it may be extremely hectic on some days. Visitors may fly into Sangster if they will be vacationing on Jamaica's north coast or other places throughout the island.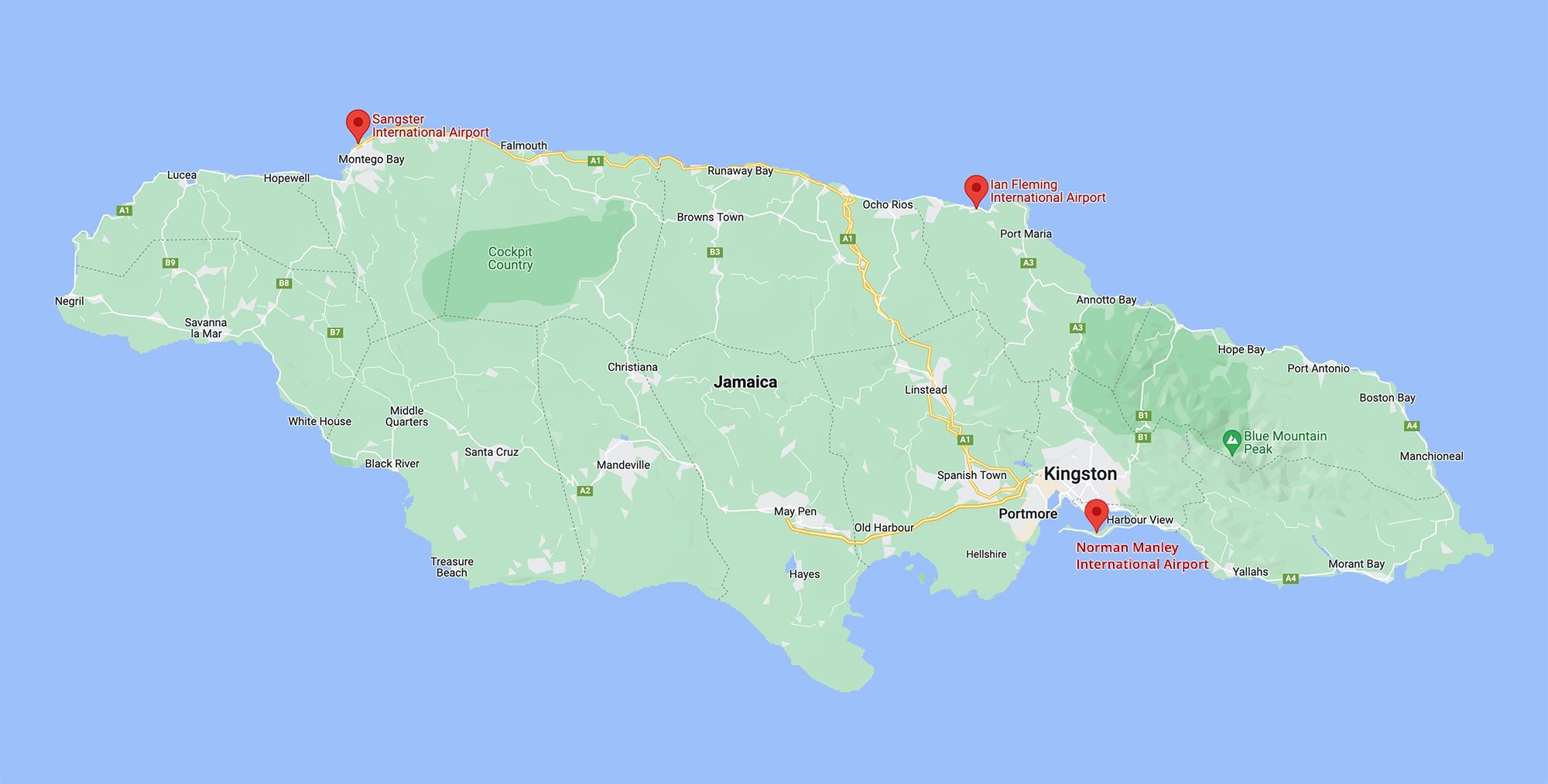 In addition to the larger international airports in Jamaica, there are some smaller domestic and private airports as well. These include the Tinson Pen Aerodrome (Kingston), Negril Aerodrome, and Ken Jones Aerodrome (Port Antonio). These airports are ideal if you want a connecting flight from one part of Jamaica to the next.

Expert tip:
 You can find out everything you need to know about the 
international airports in Jamaica
 right here. The smaller airports mentioned come in quite handy if you want a quick way to get to other areas of the island. Going from 
Montego Bay to Negril
 in Jamaica, for example, can be an exciting experience for all!
Now that you know how long a flight is to Jamaica…
It's time to book your vacation! Jamaica is one of the finest destinations in the Caribbean. The beaches on this island are amazing, and so are the resorts. It's hard to go wrong with a destination that's just so effortlessly appealing, but you certainly can enhance your vacation by selecting the perfect Jamaica resort.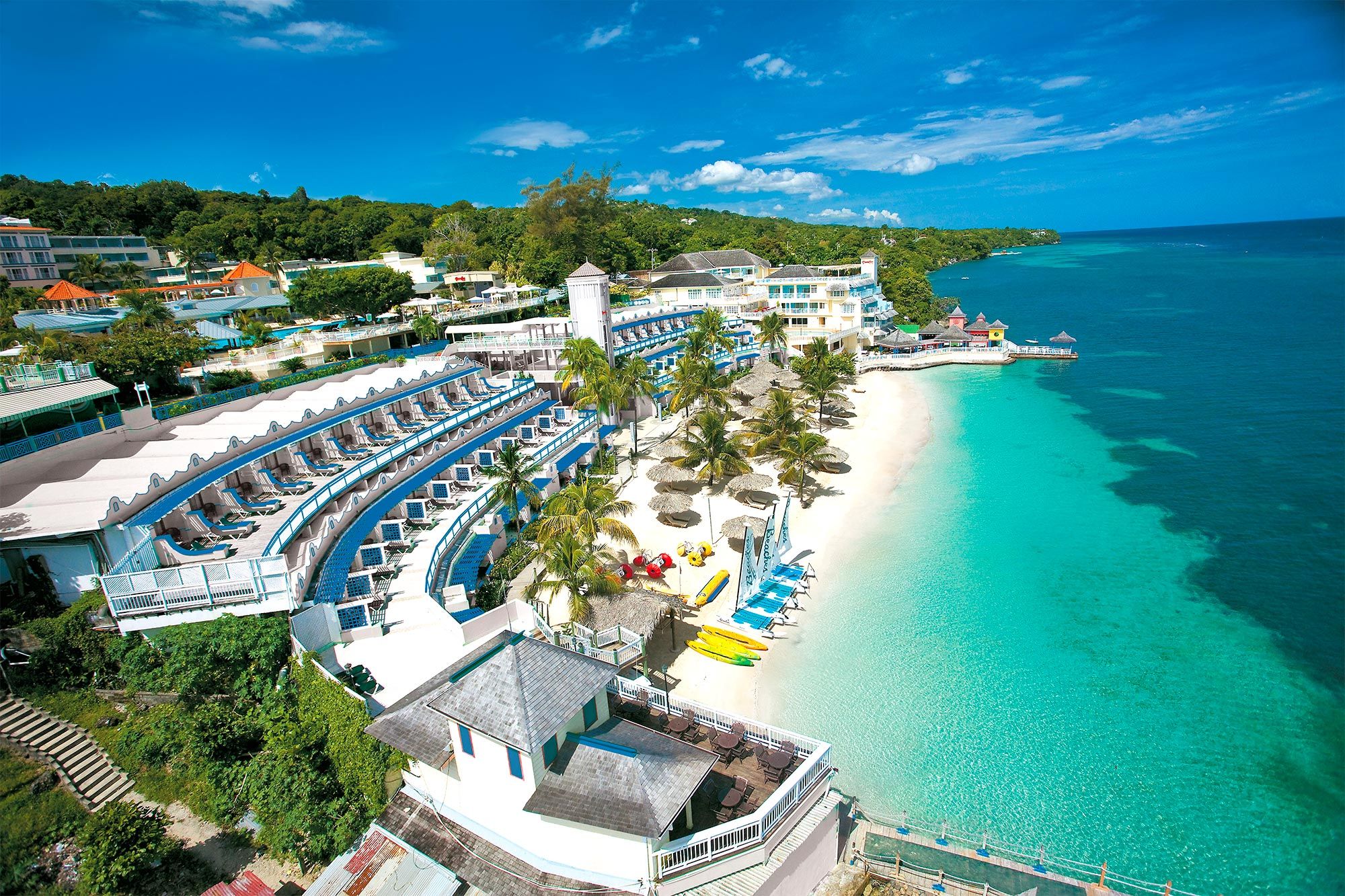 Accommodation-wise, an all-inclusive beach resort can be a great idea for a Jamaica vacation. With a stunning beach just steps from your room, multiple restaurants including gourmet options, day and night entertainment and so much more, families will find lots to love about the family-oriented Beaches Resorts. Kids can enjoy water parks at this resort, and kids camps too. With plenty of short flights available and fun things to do, Jamaica could be the ideal tropical vacation spot for you!